It looks like your browser is outdated. Please update to the latest version in order to get a better experience.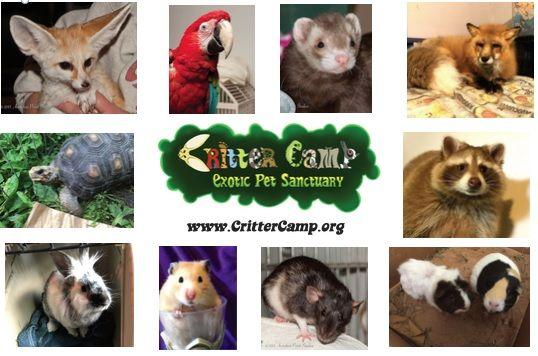 About
Critter Camp Exotic Pet Sanctuary cares for small & unusual unadoptable exotic pets
Help us care for the rescued Critters at Critter Camp!
Critter Camp is unique in that we ONLY accept unadoptable small and unusual pets - NO cats, dogs, wildlife and farm animals.Critter Camp is all volunteer operated, USDA and IL DoA & DNR licensed.Critter Camp has been in operation 18 years!Follow us on social media for adorable happy rescued animal pics and videos of foxes, raccoon, birds, reptiles, rabbits, guinea pigs, ratties & so so much more!