It looks like your browser is outdated. Please update to the latest version in order to get a better experience.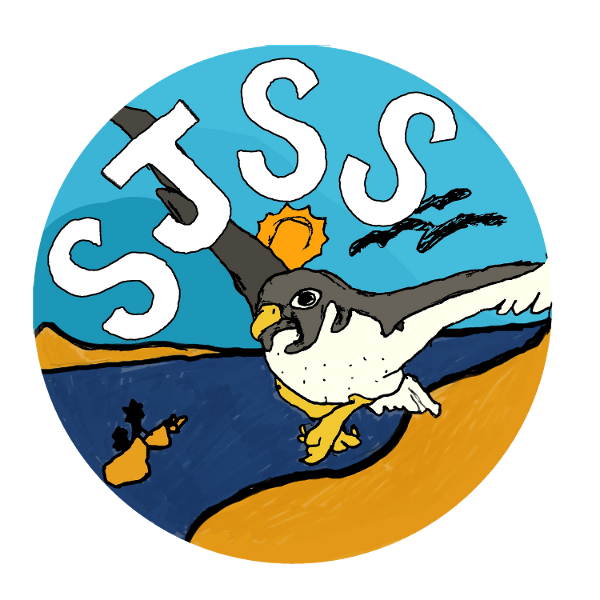 About
ALL MERCHANDISE IS DESIGNED BY SJSS STUDENTS AND PROCEEDS GO DIRECTLY TO BENEFIT THE SCHOOL. 
St. James Santiago School | Lincoln City, OR
St. James Santiago School is a kindergarten through eighth-grade private, non-profit school at St. James Santiago Episcopal Church in Lincoln City, Oregon. In the tradition of Episcopal schools, St. James Santiago combines a strong academic and moral foundation in a supportive, child-centered atmosphere.
Small, multi-age classrooms and nurturing teachers create an inclusive, structured environment for learning. A full-day kindergarten program provides a comprehensive social and academic start with time and space for asking questions, developing skills and learning through play.
Music, drama, art, social studies and science studies round out the primary focus on core skills in reading, writing and mathematics. Frequent walking tours to city and nature sites and field trips bring learning alive. The school provides no formal religious teaching, but shares space and values with St. James Santiago Episcopal Church, www.episcopalchurchlincolncity.com.
St. James Santiago School is a non-profit and relies on community support to serve its students. We welcome your support!