It looks like your browser is outdated. Please update to the latest version in order to get a better experience.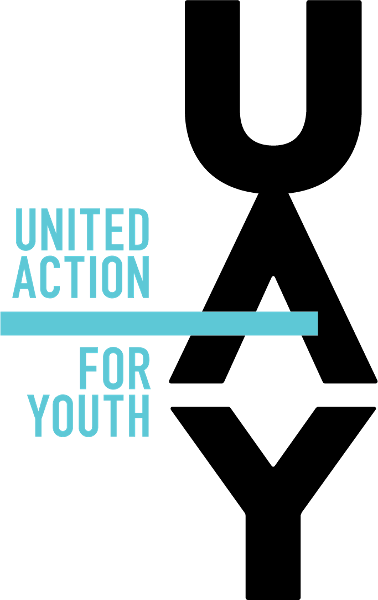 About
Youth-inspired t-shirts, supporting youth & families served by United Action for Youth.
United Action for Youth (UAY) is a nonprofit organization which has been supporting young people and families in Johnson County and surrounding areas since 1970.
UAY's mission is to nurture the potential of all youth to CREATE, GROW and LEAD. UAY works with young people and their families through PREVENTION and INTERVENTION services to help them reach their goals and feel successful. Prevention Programming consists of out of school activities that encourage youth to connect and express themselves through creativity. Intervention Programming offers support, advocacy, and community referrals to youth and families facing adversity.